Tips for a trip
Sports areal Vrchbělá
IN-LINE trails
Main attraction in Sport-Relax Park Vrchbela are undoubtedly two inline trails going through existing forest trails. There are two circles, which are crossing at multiple points and allowing visitors to ride flexibly from one to another. Both trails offers various places to stop by and relax. The trails are 3m width which allows comfortable right in both directions.
More info: http://www.in-line-vrchbela.cz/in-line-draha.html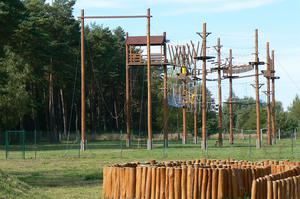 Ropes Course
Particular hurdles are made of 300mm average wooden poles. Column high is 13 and 16m from the modified terrain. The hurdles are fixed to the columns using steal, polyamide and polypropylene ropes. The rope park is located on 540m2. Visitors must be minimum 145cm tall. Enjoy your adrenalin visit safely.
More info: http://www.in-line-vrchbela.cz/lanove-centrum.html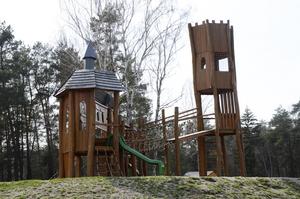 Playground
Our jungest visitors can enjoy activities on kids playground, which consists of multifunctional replicas of Bezdez, Zviretice and Ralsko castle. It has also couple of classic swings spring swings, carousel, sandbox, palisade maze and various climbers. The playground is fenced has capacity of 100 kids and 40 adults to accompany.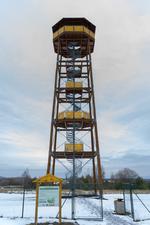 Observation tower
Observation Tower is an ideal place for unique view over Bezdez castle and mountainrange at the north border of Czech republic. The observation tower is 26,5m high, quadrilateral shape with sightseeing platform at 22 m above ground. It allows 15 people to enjoy the view of surroundings at the same point of time.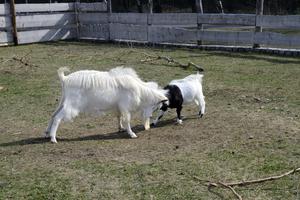 Mini ZOO
Animal lovers will be excited to visit local mini zoo. Visitors can here not only watch animals, but also feed them. You can find there ostriches,cattle, horses and turkey. The zoo is located nearby the kids playground.
Free time tips nearby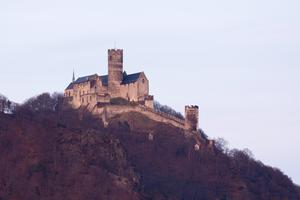 Bezděz castle
The royal castle Bezdez was founded in 1264 by Premysl Otakar II., The Iron and Golden King. In 1279 it become prison for his son Wenceslas II. with mother, Queen Kunhuta. As of 1627 the castle belongs to aristocratic family of Valdstein. Monserrat Benedictine Monastery was established at the castle in 1661 and was cancelled in 1785 by reform of Josef II. In the period of 1831 – 1836 the castle become inspiration for famous czech poet Karel Hynek Macha.
More info: https://www.hrad-bezdez.eu/en
Photo author: NPÚ - Správa hradu Bezděz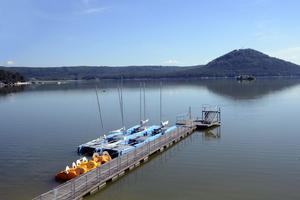 Máchovo lake
Romantic landscape around Macha lake is tempting to visit. Hot summer days can be spent on beautiful beach along the lake, boat cruises around the lakes promising nice panaromatic views.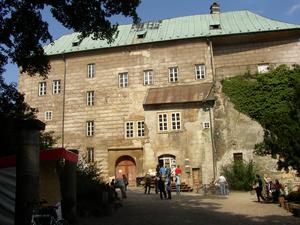 Houska castle
Houska castle is an early gothic castle, rebuild in Renaissance style, which is situated in the east side of Kokorin forest. It was founded in 13th century by Premysl Otakar II. as important royal castle, however afterwards it was in possetion of aristocratic family until 1924. Houska castle is till today one of the best preserved castles from the period of Premysl Otakar II. and is protected as Cultural Heritage of Czech Republic.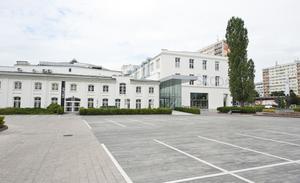 Škoda muzeum
In 1895 Vaclav Laurin and Vaclav Klement established join company in Mlada Boleslav. Skoda therefore belongs to one of the oldest automotive brands in the worls. The museum revived this story on authentic site – in the former production halls, which were used for production of cars util 1928. The history continue right next door, in new and modern factory. Every day, new Skoda cars are going off the production lines. Also in the museum, the history lives every day: exhibitions, various actions, concerts and last, but not least chaning of exhibit offer inspiration and diversity throughout the whole year. Apart of multilingual visitors tours, museum offers also additional servised for groups and children. You can extend the museum tour also by visiting nearby production facilities and enjoy fascinating journey through history of automotive industry.
More info: http://museum.skoda-auto.cz/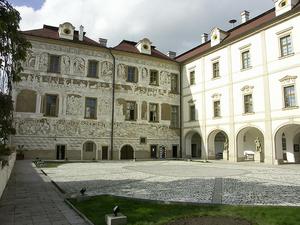 Benátky nad Jizerou
Visit castle, where Tycho de Brahe, Benda brothers or Bedrich Smetana stayed. There are 2 museums in the castle – Museum Benatky, which is located on the second floor and private museum of toys on the ground floor. You can try there interactive exhibition of Pani z Drazic, Tycho Brahe, Jan from Werth and Celts.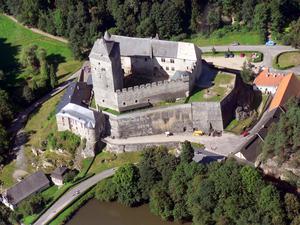 Kost castle
Kost is a gothic castle located in cadastr Podkost, part of Libosovice, Jicin district, just a few dozen of meters from border between Centralbohemian and Vysocina region. It is in private ownership of czech aristocratic family Kinsky dal Borgo. It was founded by Benes from Vartemberk before the year 1349. The castle is located in the waley instead of hill as one of few in Czech Republic (similar to eg. Okor). It is well preserved.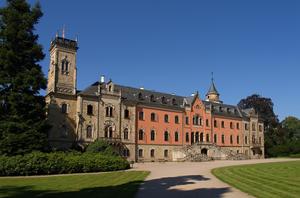 Sychrov
Sychrov Castle is situated in a same name village in Liberec region, 16 km south of Liberec and about 35km drive from HotelRELAX. It is a stae owned castle which is open to public since 1950. It is managed by National Heritage Institut. Castle complex is uniqueexample of Neo-Gothic aristocratic residence from second half of 19th century. Apart of castle building with authentic castle interiors, there is also large castle park. Castle is considered as National Cultural Heritage as of 1995.
More info: https://www.zamek-sychrov.cz/